BERLIN FRUIT LOGISTICA (6-7-8 FEBRUARY 2019)
The DISTRIMEX team is waiting to meet you for the new FRUIT LOGISTICA in Berlin (6-7-8 FEBRUARY 2019).

NEW ORGANIC OFFER
Our new range of organic fruits and vegetables is available.
In order to respond to our customers needs, and to keep helping our growers to develop the organic production,
We bring to you a complete offer of organic fruits and vegetables.
Please feel free to contact your DISTRIMEX sales person or contact by e-mail : info@distrimex.fr.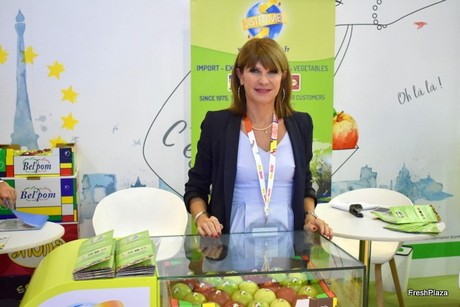 Geopolitical issues require a presence in all markets
The French importer-exporter Distrimex is becoming more and more international. Recently, the company opened offices in Chile and South Africa. Nathalie Casal, business manager: "Since it was founded in 1975 by my father, Distrimex has continued to develop in new countries."
"Until 2010, we mainly sold on the European market. Today, we export a lot to overseas countries, such as the Middle East, Asia, India and Egypt. Our goal is to penetrate the Chinese market, although it's a complicated market. You really have to be present in all global markets, because geopolitical issues are too important. A market may close overnight, as we have witnessed in Russia."
Each year, Distrimex distributes 50,000 tons of fruits and vegetables worldwide. The apple is one of its flagship products.